Purchasing a new home can be overwhelming—particularly when entering a competitive market like New York City. Beyond hiring a helpful, experienced NYC realtor, there are many ways to make navigating the market stress-free and enjoyable. The following tips will help make your move to New York City a breeze.
Don't try to move alone
Hiring a professional mover to assist with your relocation will help ensure a smooth experience. This is a better option than attempting to move with the help of friends or family and will significantly reduce your stress levels. Additionally, professional movers understand the best way to navigate the moving process, whether it entails maneuvering furniture up a six-floor walk-up or keeping your valuable belongings safe.


Keep in mind a moving company will be held accountable for your move and will work to ensure all of your belongings arrive at your doorstep intact. Professional moving companies pride themselves on prompt, professional service, and a trustworthy mover will help expedite and simplify the moving process significantly. Do some research to scope out reputable moving companies in your neighborhood—you can always ask friends, family, or your real estate agent for recommendations.
Complete a move-in walkthrough
Before moving into your New York City home, you should
conduct a thorough walkthrough
, and you should do this before adding furniture or unpacking your belongings. Throughout the walkthrough, note the following:
Ensure all requested and agreed-upon repairs have been made by the previous owner.

Ensure everything that was to be included in the sale is present in the house.

Check everything is in working order—including outlets, switches, and fixtures.
Call your realtor immediately if you find an issue that conflicts with the sale contract.
Do a deep clean
It's essential to ensure your house is clean before you move in. A heavy-duty
cleaning
might be one of the most critical steps in the moving process! No matter how well-intentioned, the previous inhabitants have inevitably left behind some dirt, grime, and dust that you'll want to address before settling in. If possible, it's easiest to have a clean done before you move in since you won't have the added difficulty of navigating around furniture and boxes. You can always bring in a professional cleaner to get the job done, but if you're feeling adventurous enough to tackle this project yourself, keep these tips in mind:
Top to bottom

Before scrubbing the floors, you'll first want to clean ceiling fans, overhead lighting fixtures, and shelving, which tend to sprinkle dirt and dust on the space below them when they finally get a scrub down—clean high before you clean low.
Begin with the kitchen

More specifically, it's a good idea to start with the fridge. Having a clean space to store your food is essential. Wipe down the sides and front of the refrigerator with a mild, soapy solution to remove dust buildup. Scrub down all surfaces, including the drip pan and base grille.
Move onto the other rooms

You'll want to conduct a deep clean in your new bathrooms, disinfecting all surfaces for a fresh start. In addition to the obvious appliances, be sure to clean and sanitize the toilet paper holder, light switches, faucets, and door handles.
Make a plan for unpacking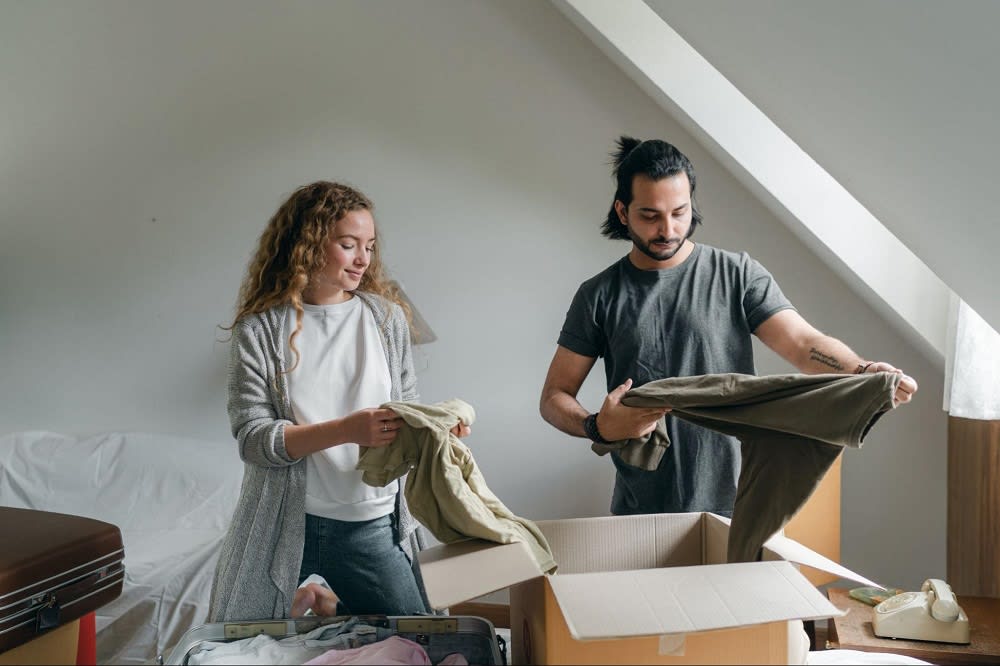 While it might be tempting to dive right in, it's a good idea to make a plan for how you're going to organize as you unpack. Labeling your boxes is helpful when you're preparing to move, but once you're in your new home, unpacking needs prioritizing. For example, you'll need essential kitchen items before you need to set up the living room. Give yourself some time to consider precisely how you'd like the set-up to look.
Once you're ready to get going, start
unpacking room by room
. Your first order of business is setting up the bedrooms since you'll need a place to sleep. Next, unpack and organize the bathrooms. Try to organize everything you'll need on a routine basis without cluttering up your vanity. After ensuring your family has organized bathrooms and bedrooms, the kitchen is up next.
Change the air filters
Upon moving into a new house, change the
air filters
. Air filter replacement is essential to extend furnace life, reduce energy bills, and improve indoor air quality. Additionally, changing air filters regularly can help your HVAC system run more efficiently.
Set up a security system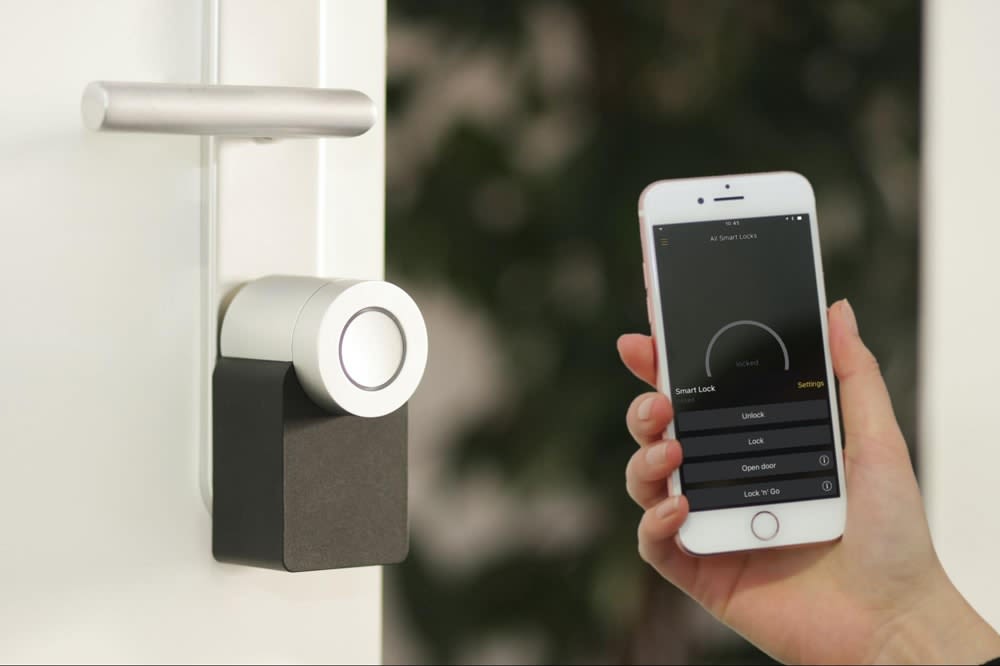 Start by changing locks, installing motion detectors or cameras, using a smart doorbell, or setting up a full-fledged
home security system
. Investing in a home security system is the gold standard for home security measures. This ranges from professionally installed and monitored to DIY options that offer excellent protection.
Set up utilities
Check your water, gas, and electricity accounts as soon as possible to avoid gaps in service. Depending on your new home, you may or may not have some say in which company you work with. Utility companies are usually timely about activation, but the sooner you notify them about your move-in date, the better. Remember that these set-ups can require appointments, so you'll want to plan if someone needs to come to your home.
Explore the community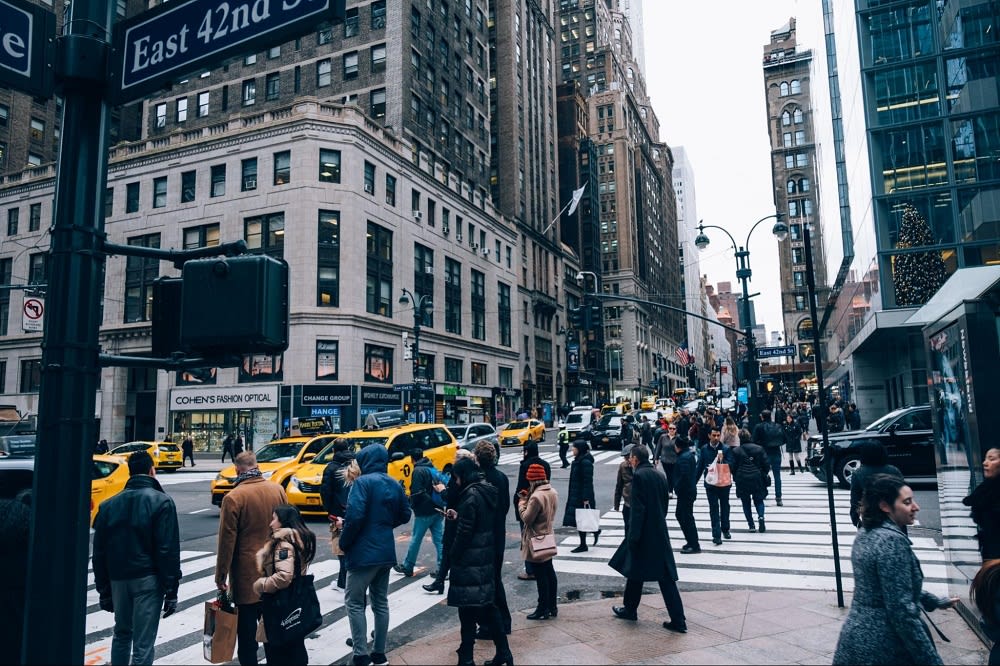 When you need a break from unpacking and organizing, take a walk around the neighborhood and explore your new area. Look for stores, community centers, or other points of interest that will become go-to spots for you and your family. There are also many social media platforms to help you get to know your community.
Say hello to the neighbors
Don't be surprised if it takes a while for your house to truly feel like a home. To accelerate this process, say hello to your neighbors when you have the opportunity. Being friendly with those around you will help your house feel more like home.
Ready to view New York City real estate for sale?
If you're ready to move to New York City,
contact The Catalyst Team
today. Whether you're looking for a short-term rental or a forever home, The Catalyst Team will walk you through the process from start to finish. Their expertise ranges from lofts in Harlem to Upper East Side luxury condos and single-family homes in Chelsea. Whichever neighborhood you've set your sights on,
The Catalyst Team
will make your search stress-free and exciting.