There are so many reasons why people love living in Manhattan. The rich history and culture, world-class shopping, amenity-packed high rises, and unique lifestyle continue to attract new residents worldwide. If you're planning to be in the area to check out homes for sale in Chelsea or Upper West Side real estate, you probably already have a mile-long list of activities you want to experience.

However, reserve some time to eat at a few fantastic Manhattan restaurants in between the house-hunting and entertainment. Manhattan is a true foodie's dream with more than 50 Michelin-starred restaurants and hundreds of others that have garnered international acclaim. Here are some of the best places to try when you're in the city.
Crown Shy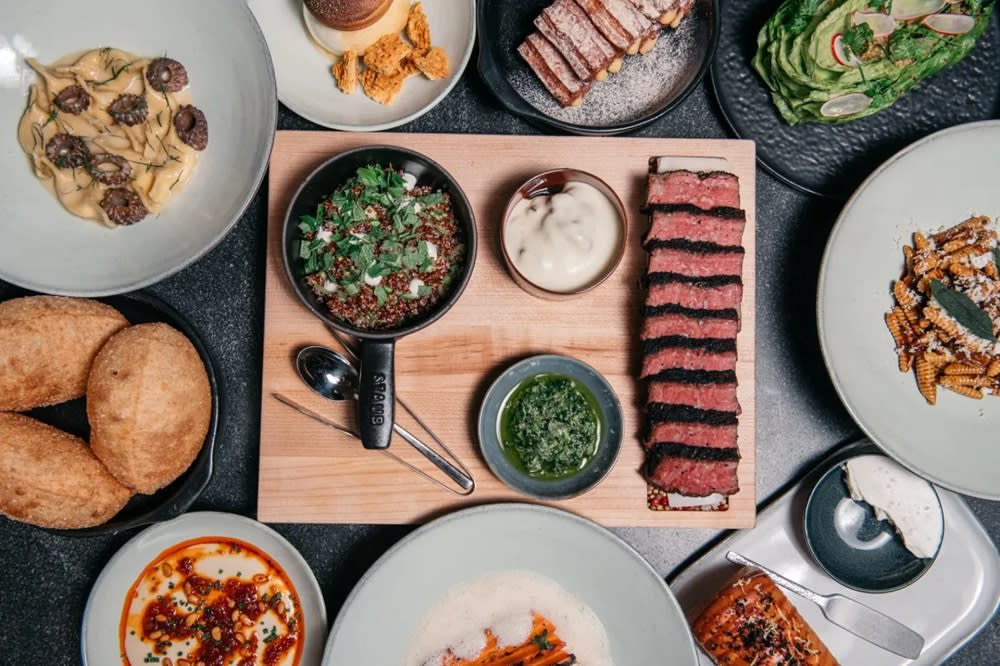 Photo courtesy of Grub Street
Located in the Financial District,
Crown Shy
is the perfect place to celebrate a special occasion, like making a successful offer on one of the homes for sale in Chelsea. With its open kitchen, floor-to-ceiling windows, and exquisite American-European seasonal cuisine, this is a true dining experience. Open for dinner Monday through Sunday at 5:30 p.m., Crown Shy serves one-of-a-kind dishes like squid ink treccione with lamb ragu and mussels, lobster spaghetti with espelette, butter, and Meyer lemon, and pork katsu with fennel, gooseberries, and sorrel.
Crown Shy also serves a variety of beers, wines by the glass, and signature cocktails like the Vodka Crown. Vodka is served with stone fruit, tarragon, cucumber, soda, and the Flightplan features Jamaican rum, mezcal, mango, lime, and togarashi.
Atomix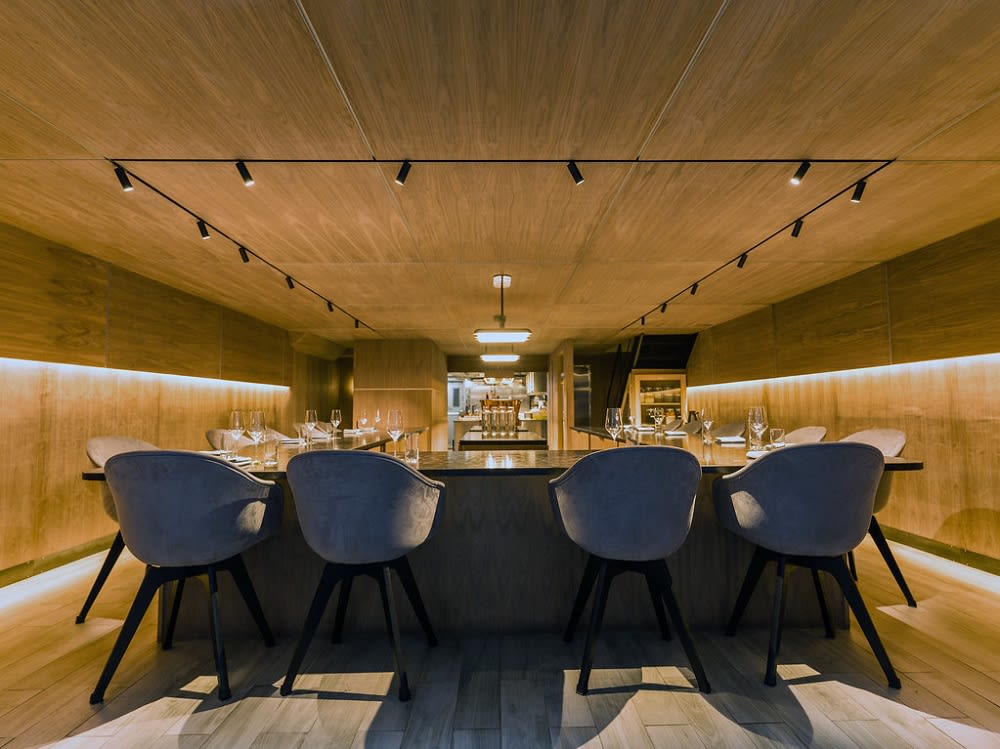 If you're going to be in Midtown East during your real estate search, make plans to dine at the popular New Korean restaurant
Atomix
. With a 2-star Michelin rating and three stars from The New York Times, Atomix is one of the most well-regarded restaurants in the city. Make sure you plan to linger for a few hours, though, as you'll want to try the tasting menu (called the Chef's Counter) inspired by Korean cooking techniques and traditions.
The tasting menu, which changes regularly, may feature anything from eel and sugar snap pea tartlets to golden eye snapper served with white asparagus, king crab octopus, and rhubarb kimchi, to popcorn ice cream with banana and omija for dessert. If you want something less involved, you can also choose the bar tasting menu served at their upstairs cocktail bar. You'll still get a good selection of menu items in a more casual environment.
Cadence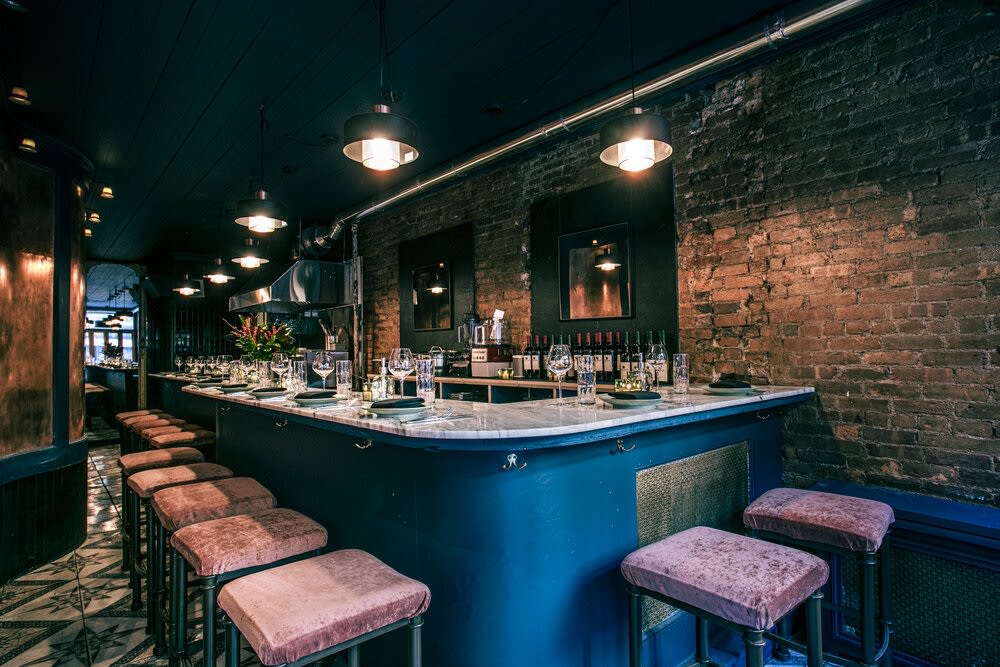 Photo courtesy of overthrowhospitality.com
Vegetarians will think they have died and gone to heaven when they dine at this "plant-based restaurant with a Southern soul." Named one of New York City's best restaurants of 2021,
Cadence
has a cool vibe with seating along the 7th Street Sidewalk and around the chef's counter.
You can expect to enjoy black-eyed pea garlic pancakes, smoked grits, and local favorite southern-fried lasagna with red wine Bolognese, pine nut ricotta, and spinach. All culinary creations come from the imagination of James Beard, award-winning chef and owner Shenarri Freeman, a Virginia native who went vegan in 2017.
Raoul's
Raoul's
has been Soho residents' top choice for red wine and romance since 1975 with its Soho-influenced French food and a cozy, Gotham-like ambiance. Open for brunch and dinner, Raoul's serves fine dishes such as oysters du jour, jumbo lump crab beignets, and pork belly egg sandwiches for the morning meal and steak tartare, escargot ragout, and glazed beef short ribs for the evening. But, of course, no meal at Raoul's could be complete without a beverage. The drink menu has something for everyone, from vine wines by the glass to innovative cocktails like the French 75 to non-alcoholic options.
Sidney's Five
Need a break from looking at homes for sale in Chelsea or Harlem and want to have a little fun during your meal? Then head on over to
Sidney's Five in the East Village
. Start with the Hendrick's Teeny Martini Flight or a Health Kick (Irish whiskey, blueberry shrub, ginger beer, and Noveis) and a small plate of lentil hummus or charbroiled oysters. Once ready, move on to the main course with options like pan-seared skate wings, a lamb burger, or some housemade pasta. Sidney's Five is also open for brunch if you'd instead fill up before hitting the streets to look for a new home. Start your day right with butter-fried shrimp toast, a blue crab sandwich, or some decadent blueberry buttermilk pancakes.
Contento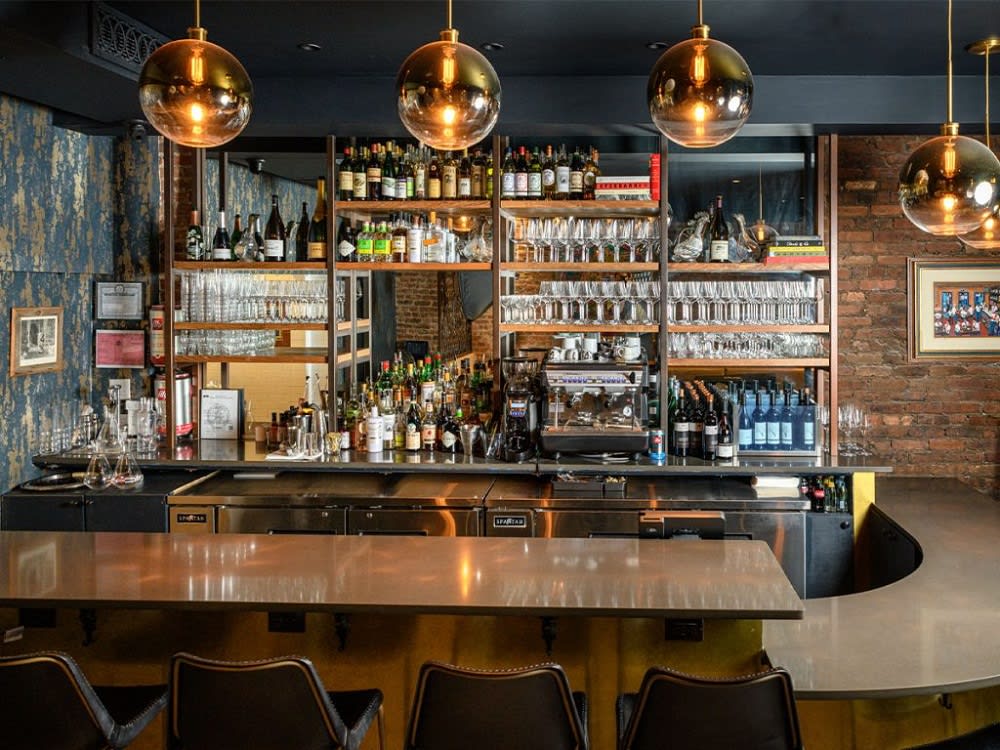 If your real estate journey takes you to Harlem, plan to eat at
Contento
, a Peruvian-influenced eatery plus wine bar with a relaxed, inclusive vibe. Named one of the top 10 restaurants in the city by the New York Times in 2021, Contento has a dinner menu packed with delicious small plate options. From Peruvian Potato Causa and Spicy Tuna to duck liver mousse and large plates like lamb ribs served with spicy cabbage slaw and Mussels a la CriollaPair your selections with a Summer Wind (vodka, rose, strawberry amaro, sparkling water, and lemon), a mug of Hudson Valley Brewery Sour IPA, a glass of Spanish Rose, or the daily selection of Bordeaux blend.
There is no place like Manhattan to live, work, and play. If you're considering making this metro neighborhood your new home, spend time experiencing the vast dining options to get a better feel for the people, vibe, and lifestyle. Ready to start your search? Reach out to one of the trusted Upper West Side real estate agents at
The Catalyst Team
for expert guidance.